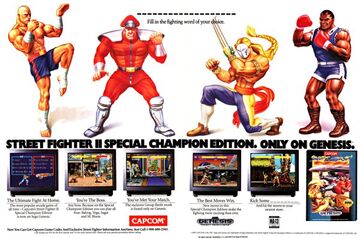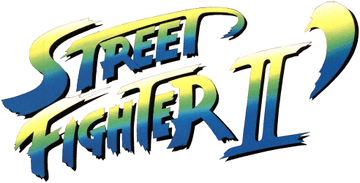 Street Fighter II is a sequel to Street Fighter, released for the Sega Mega Drive/Genesis (and the Super Nintendo Entertainment System as Street Fighter II Turbo based on the Street Fighter II Hyper Fighting original arcade version) as Street Fighter II: Special Champion Edition in September 1993 and Super Street Fighter II in August 1994 as a port from the original arcade game. It was ported to the Sega Master System in Brazil in 1997, published by Tec Toy. In the same year, it was also ported to Sega Saturn (and Sony PlayStation) as part of Street Fighter Collection, and Street Fighter Collection 2 one year later in 1998 (released exclusively for the Sega Saturn in Japan). In 2000, it came to the Dreamcast in Japan in the form of Super Street Fighter II X for Matching Service, as a mail-order game via Dreamcast Direct. Currently, the Genesis Special Champion Edition version of the game can be found on the Wii's Virtual Console.
External Links
Edit
Ad blocker interference detected!
Wikia is a free-to-use site that makes money from advertising. We have a modified experience for viewers using ad blockers

Wikia is not accessible if you've made further modifications. Remove the custom ad blocker rule(s) and the page will load as expected.