Sonic X-Treme was a cancelled Sonic the Hedgehog game for the Sega Saturn. It was planned to be released around Christmas 1996. When the deadline was missed, the game was cancelled in 1997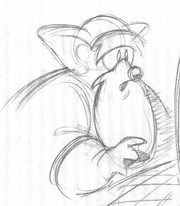 . Had it been released, would it be the first fully three-dimesional Sonic game and the first original Sonic title for the Saturn.
It would have also marked the debut of Tiara Boobowski and Gazebo, characters for the game only. Other than Tiara and Gazebo, the three main characters would have been playable: Sonic, Tails and Knuckles.
In 2006, nearly ten years after the game´s supposed release, an anonymous collector bought an early test engine of the game for 2,500 dollars at an auction.
Zones:
Jade Gully
Crystal Frost
Red Sands
Blue Ocean
Metal Blade
Galaxy Fortress
Planned bosses would have been Nack the Weasel and Metal Sonic, the latter being the final boss.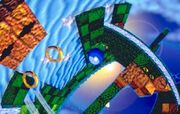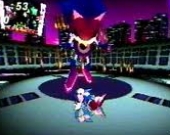 Ad blocker interference detected!
Wikia is a free-to-use site that makes money from advertising. We have a modified experience for viewers using ad blockers

Wikia is not accessible if you've made further modifications. Remove the custom ad blocker rule(s) and the page will load as expected.