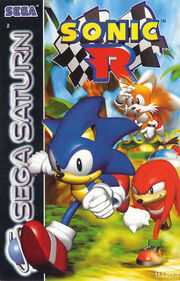 Sonic R was a racing game released for the Sega Saturn on November 28th,1997 and for PC in 1998. It was the first true 3D Sonic game since Sonic 3D Blast as well as the first 3D Sonic racing game. This game contains 10 playable characters and 5 tracks, as well as various race types. Unlike Sonic Drift 2 before it, this game features footracing instead of kart racing. The PC version is available on Sonic Gems Collection.
Ad blocker interference detected!
Wikia is a free-to-use site that makes money from advertising. We have a modified experience for viewers using ad blockers

Wikia is not accessible if you've made further modifications. Remove the custom ad blocker rule(s) and the page will load as expected.