To write a new article, just enter the title in the box below.
Not sure where to start?
Adding content
Talk and more...
Check out the community portal to see what our community is working on or to give feedback on its discussion page.
Don't make the mistake of confusing Sega Wiki with Wikipedia! Check out Dewikipediafy for more information on our policy on pages cloned from Wikipedia.
Make sure you give your article the correct name by visiting our naming page.
Sega Wiki Information
Unlike Wikipedia, you can add any information relevant to Sega universes on this wiki. Feel free to add something as minor as the exact shade of blue used to create Sonic.
The Sega Wiki is optimized for the Gaming skin (can be set in user preferences, under the Monaco heading).
Wondering what other logos we've sported in the past? Visit Sega Wiki:Logos to see them all!

Amy Rose
, once known as Rosy the Rascal, is a video game character who appears in the Sonic the Hedgehog series of video games developed by Sega's Sonic Team. She is a pink, anthropomorphic, humanoid hedgehog who plays the part of Sonic's self-proclaimed girlfriend. She has chased Sonic since her first debut in 1993, and has been trying to win his heart in everything from the series' animated TV shows to comics and games. She is the first female character introduced into the game universe and is also one of the most popular, coming in fifth place on an official popularity poll.


Do you own a Sega Saturn?

19th July 2009: Talk bubbles have been retired. Please go back to using your old signatures.



Smashpedia is a wiki dealing with the franchise where your favorite Nintendo, Sega, Capcom, and other gaming characters can duke it out.

The Sonic News Network is a wiki with the goal of becomming a vast, knowledgeable source about all things related to Sonic the Hedgehog.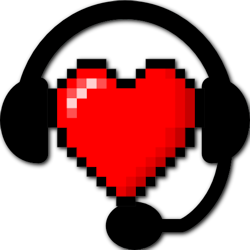 General Gaming
Go to these sites for info or for help with your own wiki!
Capcom • Game Ideas • Humongous Entertainment • JumpStart • Koei • Newgrounds • Nintendo • Nitrome • SEGA • SNK • Steam Trading Cards • Tamagotchi
---
Shoot 'Em Ups: 1940 • Gradius • Star Fox • Touhou • TwinBee
---
Sports: FIFA • Madden NFL • Tony Hawk • Wii Sports
Want your community included? See how!