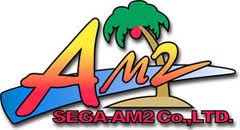 Sega Amusement Machine, Research and Development 2 (AM2) is an internal video game development team of Sega. Ulike the other development teams whose names have gone through many changes, Sega AM2still retains their original name.
Ad blocker interference detected!
Wikia is a free-to-use site that makes money from advertising. We have a modified experience for viewers using ad blockers

Wikia is not accessible if you've made further modifications. Remove the custom ad blocker rule(s) and the page will load as expected.