8 December 2008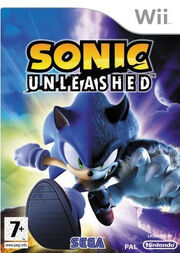 Sega Nerds has written two reviews for Sonic Unleashed, one for the Xbox 360 and one for the Wii/PlayStation 2 version. You can read them from the source links below.
If you wish to comment on this article, click the Discussion tab in the top bar.
Ad blocker interference detected!
Wikia is a free-to-use site that makes money from advertising. We have a modified experience for viewers using ad blockers

Wikia is not accessible if you've made further modifications. Remove the custom ad blocker rule(s) and the page will load as expected.