1 November 2008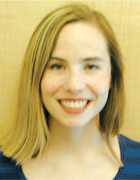 Jennifer Tsao, now-former editor at
Electronic Gaming Monthly
and
1UP.com
, will be moving to a new position at
Sega
as Associate Creative Director for Family/Casual Games. Tsao has always wanted women involved in gaming, and could not believe that she was getting the opportunity to help them gain interest in her field.
"Yes, the era of the hardcore gamer is coming to an end, and while I've loved my years at EGM, I've also been waiting eagerly for this time to come."
If you wish to comment on this article, click the Discussion tab in the top bar.
Ad blocker interference detected!
Wikia is a free-to-use site that makes money from advertising. We have a modified experience for viewers using ad blockers

Wikia is not accessible if you've made further modifications. Remove the custom ad blocker rule(s) and the page will load as expected.