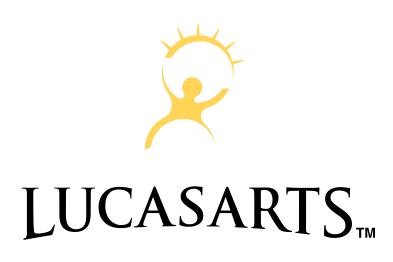 LucasArts Entertainment Company LLC is an American video game developer and publisher. The company was famous for its innovative line of graphic adventure games, the critical and commercial success of which peaked in the early 90's, although today it mainly publishes games based on the Star Wars franchise.
The company was founded in May 1982 as the video game development group of Lucasfilm Ltd., the film production company of George Lucas. Lucas had wanted his company to branch out into other areas of entertainment, and so he cooperated with Atari to produce video games.
Their first games were only developed by Lucasfilm, and a publisher would distribute the games. Atari published their games for Atari systems, Activision and Epyx would do their computer publishing. Maniac Mansion was one of the first games to be published and developed by Lucasfilm Games.
In 1990, in a reorganization of the Lucas companies, the Games Division of Lucasfilm became part of the newly created LucasArts Entertainment Company, together with Industrial Light & Magic and Skywalker Sound. Later ILM and Skywalker Sound were consolidated in Lucas Digital Ltd. and LucasArts became the official name of the former Games Division.
This is a list of games developed and/or published by LucasArts for Sega systems.
Star Wars games
Edit
Master System
Edit
Game Gear
Edit
Dreamcast
Edit
Other games
Edit
Master System
Edit
Mega Drive
Edit
Game Gear
Edit
External links
Edit
Ad blocker interference detected!
Wikia is a free-to-use site that makes money from advertising. We have a modified experience for viewers using ad blockers

Wikia is not accessible if you've made further modifications. Remove the custom ad blocker rule(s) and the page will load as expected.