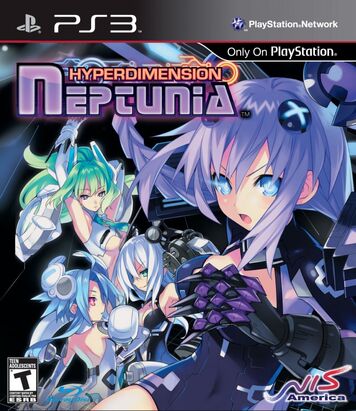 Hyperdimension Neptunia (超次元ゲイム ネプテューヌ, Chōjigen Geimu Neputyūnu?, lit. "Super Dimensional Game Neptune") is a turn-based RPG game developed by Idea Factory, published by Compile Heart and distributed by SEGA for the PlayStation 3. The game parodies the seventh generation "console wars" between the PlayStation 3, Xbox 360 and Nintendo Wii.
Ad blocker interference detected!
Wikia is a free-to-use site that makes money from advertising. We have a modified experience for viewers using ad blockers

Wikia is not accessible if you've made further modifications. Remove the custom ad blocker rule(s) and the page will load as expected.